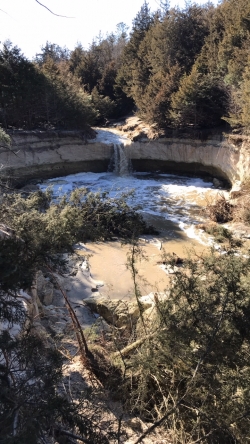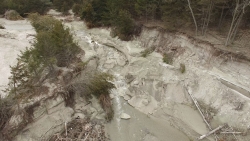 Nebraska Environmental Trust (NET) funds, combined with Nebraska Department of Environment and Energy (NDEE) Section 319 and project sponsors' monies will be used to implement the LPCW Restoration Phase 3 (SD-4) Project of the Long Pine Creek Watershed Water Quality Management Plan (WQMP).
The specific activities that will implemented as a part of this project will include: final design plans (preliminary designs completed in Phase I), permitting and construction of a self-adjusting rock rip-rap structure to address stream instability, head cutting, scouring, erosion, excess sedimentation, aquatic habitat loss, and streambank degradation issues; fund the watershed coordinator position to continue working closely with the landowners in the LPCW and implementing BMP's; and continue getting structural and non-structural BMP's implemented to mitigate deficiencies contributing to surface and ground water pollution, instability of streams and degradation of aquatic habitat.
The MNNRD and FYRA Engineering are waiting on permitting approval from the U.S. Corps of Engineers before putting together bid documents and advertising for construction/implementation. 
The MNNRD is hopeful that by the winter of 2022 or early spring 2023, the project will be underway.